Middle School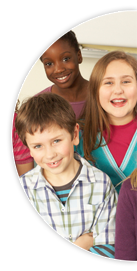 Building a strong foundation of faith for the teenage years

Your child becomes a teenager at break-neck speed, and a strong foundation in Christ is crucial. Our program is designed to help you and your child navigate the road to becoming a teenager who honors Christ in everything they do. Our goal is to help your preteen mature in their faith and give them a strong foundation for their teenage years.
New Here?
Getting involved with Middle School
The first place to go when you get here is the Student Center. You'll meet one of our friendly staff members who will show you where Route 56 meets, introduce you to the other staff members and pastors, and get your child connected to the other kids.
Programs
Worship
Sundays at 9:15am (Backstage Area of the Student Center) and 11am (Main Worship Center)
Our preteen ministry (grades 5 & 6) is custom designed to prepare you and your child for the teenage years. We have worship and large group time.
Connect Groups
Wednesdays from 6:15-7:30pm - Various Classrooms
Middle School has small groups designed to make your child feel at home with other BBC Students. Small groups meet from 6:15-7:30pm in various classrooms at BBC.



Want to get involved with a Middle School Connect Group or want more information?


Missions
We give our students opportunities to reach out to through local missions. Your student can join the other students in monthly outreaches in the community by serving with one of the church's local mission partners.


Sports
Kids are active, and we want to give them an outlet for that energy that also teaches them about God. That's why we have an Upward Sports program. Upward Sports is a positive sports experience that offers both parents and kids exactly what they want in a sports league: parents love the family-friendly schedule, welcoming environment and coaches who teach the sport without yelling while kids love the fact that they get to play or cheer every game, make new friends, and have fun learning new skills.

We have four sports that rotate throughout the year: basketball, flag football, soccer, and cheerleading. We also offer special camps for kids during the summer that focus on one or more sport. If you'd like more information, feel free to email us.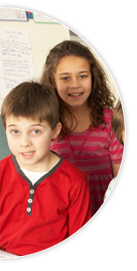 We want to reach out and encourage students outside the walls of the building. You'll see our staff visiting local schools, attending games and events, and joining their community outside the church. If your student wants to go deeper in their faith, we offer a leadership training program, teaching them to put their faith to action and use their gifts at the church.